I've been tagged by
sexyredframe
! If you haven't read her amazing love story, you MUST check out her blog. The request: give five reasons why I love my country.
1. I love ice cream socials. Like the kind some neighborhoods have on the Fourth of July. Because I love ice cream, and I love socializing. And the feeling of community makes both sweeter.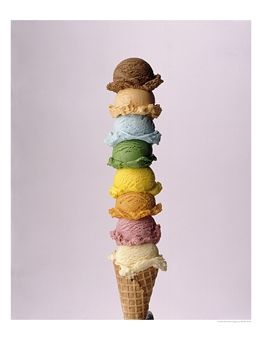 source

2. I love that, no matter how the presidential election ends up, the next presidency will be extra-historic. We'll either have a president of color or a woman vice president. Woot!

source
3. I love baseball games. Singing the national anthem give me goosebumps, and singing "Take Me Out to the Ballgame" at the top of my lungs is the Most! Fun! Ever! Plus I get to drink beer, sit outside in the sunshine, and watch guys run around the field. Baseball is as American as apple pie.
source
4. I love State fairs. You get to pet the animals, eat corn on the cob, and ride on the Ferris Wheel. There's music and a rodeo and people selling all manner of odd things. It's nice to see families together, enjoying the summer.

source
5. I love the grand range of countryside we have in the U.S.: from the mountains, to the prairies, to the oceans, white with foam . . . . There's no other place quite like it.
source